Contact Lists for Email Marketing
Creating a contact list is simple. We call them "Saved Searches", because a contact list is a saved search of contacts that can expand and contract as contacts are added, changed, removed and opted out of email campaigns.
Also, this is IMPORTANT, in addition to names, companies, city, and zip code contacts can be segmented with the following in the Contact Database:
Contact Type
Tenant/User Type
Client Type
Market
Property Type
Below are the steps for creating a "Saved Search" contact list
From the Contact / Saved Searches click the "CREATE +" button on the top-right to create a new Saved Search.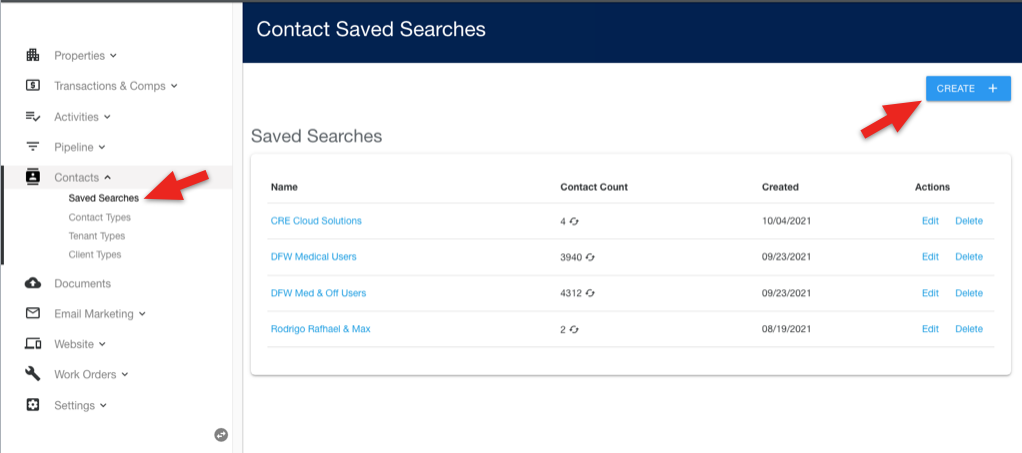 2. Give the SAVED SEARCH a name that can be selected in the email campaigns.

3. Select a Contact Field to search in the "Select a Field" drop down.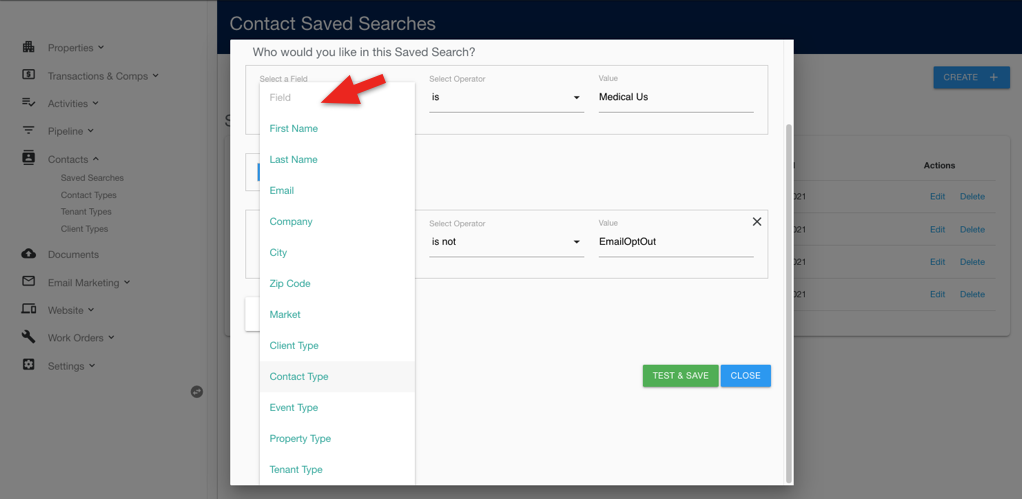 4. Select the Operator.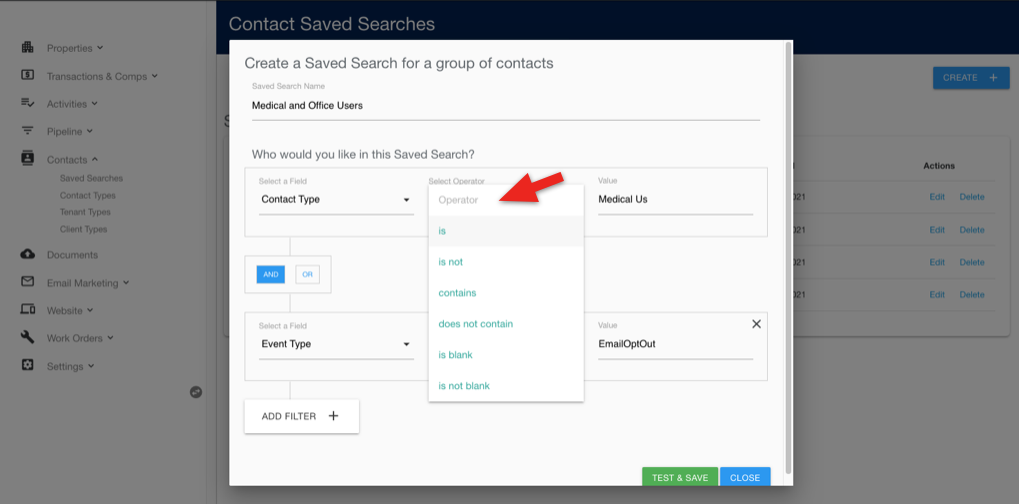 5. Enter and Select the contact search criteria from the auto-fill/select drop down or enter the value to search.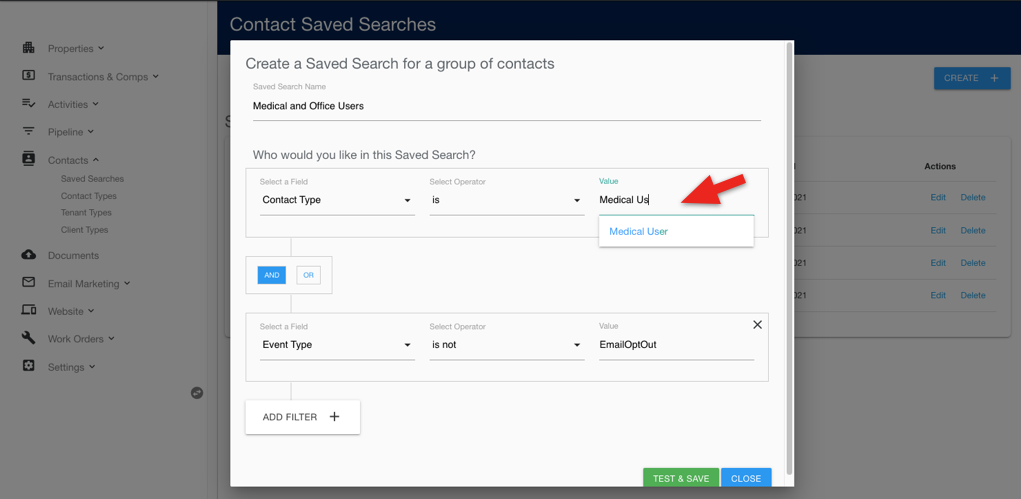 6. Add an additional filters to further segment your search.

7. Add an Opt-out filter that will eliminate contacts that have opted-out from email campaigns by selecting the "Event Type" from the field, "Is Not" from the Operator and "EmailOptOut" from the Value drop downs.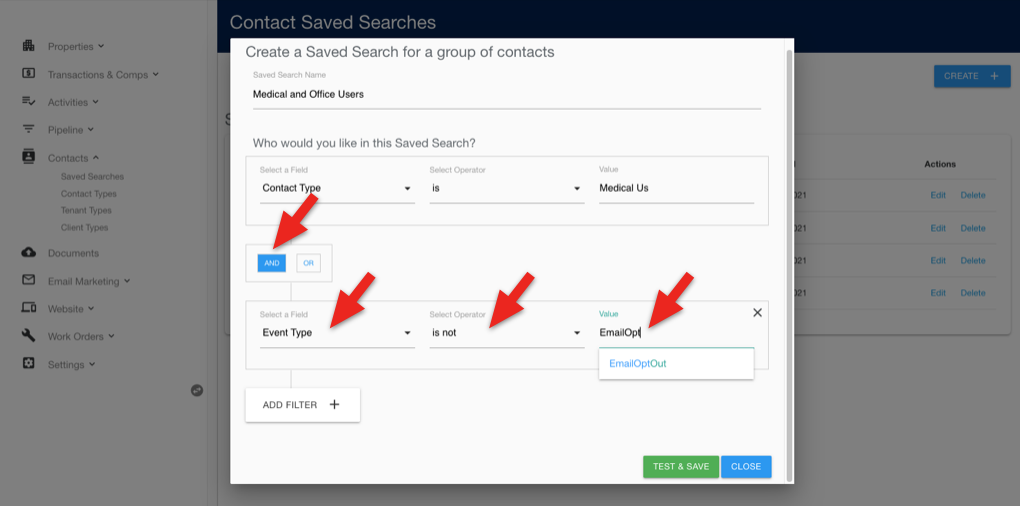 8. Click the TEST & SAVE button and the list will generate and display the count of contact in the search.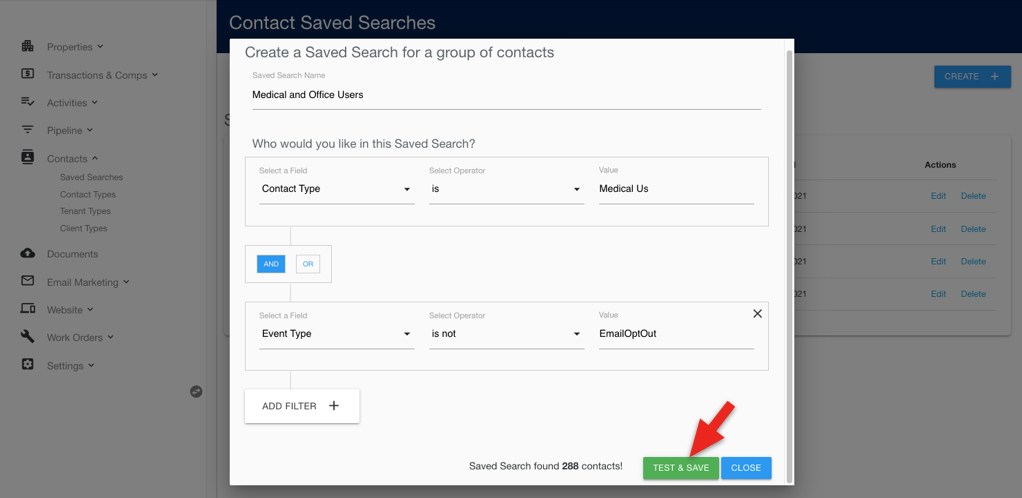 9. Then click the "Close" button and your Saved Search will display in the list where you are able to click the name to view all of the contacts as well as edit you search.

10. From the email campaign, you can select the Saved Search list from the Campaign Contacts drop down which will auto-populate a Contact List that is always up-to-date.